Since 1963, California Offset Printers, Inc. (COP Communications, Inc.) has been located in Glendale, CA. click here to get directions.
We are one block south of Colorado Street, just east of San Fernando Road in Glendale, and easily accessible from either the 5 (Golden State) or 134 (Ventura) freeway.
Telephones, Office and Plant Working Hours:
The switchboard and main lobby are open from 8:00 A. M, to 5:30 P.M. Monday through Friday. The plant is operational 24 hours a day. Entry for evening and weekend hours is through the Elk Ave parking lot (if gate is unlocked) or through the rear entrance on Vine Street. Our staff can be contacted at:
Switchboard Phone/Voice Mail*
Prep Department Phone
Pressroom Phone
Bindery Phone
*If you do not know the person's extension, the system will prompt you to access our company directory.
"OUR GOAL IS YOUR SUCCESS"
Since 1996, COP Communications has been organized into 3 divisions, California Offset Printers, Inc., ICI – Digital, and ICI-Publishing.
Currently, we produce, print or publish over 120 regularly scheduled publications that maintain their long term relationship with us. We are very proud of our past. In 1984, we were the proud printer of all the Official Olympic Event Guides, produced and delivered daily to venues in the Southern California area. This set a standard for gold medal service to our customers which we still provide today. Under the ownership and leadership of William R. Rittwage, President/CEO, we have emerged as the premier regional producer and printer of magazines, catalogs, event guides, directories and other publication services.
Philosophy
"Our Goal Is Your Success". Our company philosophy focuses on providing solutions, customer satisfaction and quality assurance. The common goal is to provide technology-driven services to customers in a cost efficient manner. We intend to remain as current and qualified as the industry demands. Our proven print production expertise will be there when you need it as a catalyst to your success.
Sales and Customer Service Department
Our Sales Department is professionally educated in print management and has at least ten years experience in publication printing. Our fully-staffed Customer Service Department is responsible for planning, scheduling, manufacturing and shipping each order. Each client is assigned a Customer Service Representative (CSR) and is available from 8:00 A.M. to 5:00 P.M. weekdays. In conjunction with both departments are Technical Support Representatives who provide training in electronic and traditional prepress, image manipulation as well as printing, binding and distribution.
COP Communications is proud to belong the the following associations.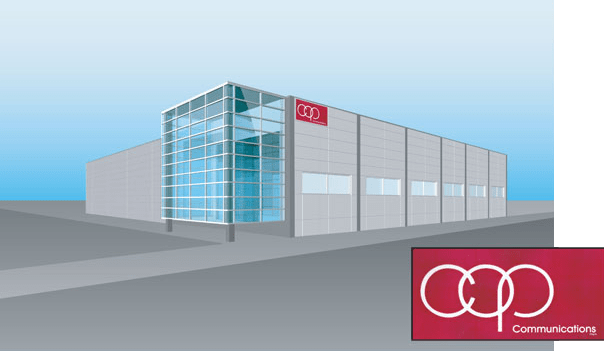 Please pass our thanks along to everyone in the plant – prep, press, bindery – for the job they did on today's big issue. It looked great, got out on time and included an important polybag piece. The regular daily routine they work for us, while expected, is noted and appreciated.